AMATEUR RADIO

We are both licenced radio amateurs.

My name is Tony, my callsign is G6TTL, and I am active on 50, 144, 432MHz.

Hilary, who was licenced in 1989 has the callsign G7EXT, although it is not used very much.
RSGB AWARDS
I am no longer RSGB VHF / UHF Awards Manager,this is now carried out by Bill, M0CBQ(QTHR).
The pages relating to this scheme have now been transferred to the main RSGB site.
HORSES
The other major area on the site involves horses.
Hilary now has two horses, one called 'Merlin' (shown below) who is an twelve-year-old chestnut cob standing 14.1hh.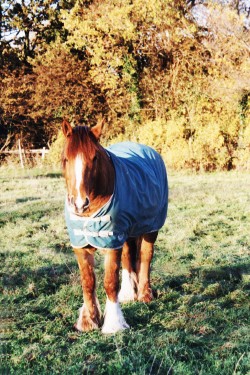 The other is a 'rare breed' Eriskay pony from the Western Isles called Colum, actually it's much longer, but 'Colum' is far easier. A photo will follow.